---
Mr. S.B. Singh is the Managing Director of the SK Engineer's India office. He has been successfully managing the affair of the company since its establishment. Being a management graduate with over 20 year of long services in the Indian Navy, he has served on various positions with exemplary records.
A conscientious and self-motivated individual, Mr. Singh always possessed great enthusiasm and determination to succeed. He is hard-working, reliable, and very resourceful with excellent organizational and staff management skills. Combined with his ability to recognize and manage priorities, he has been extremely capable of handling excessive and substantial workload. His major attribute is the successful receiving of and evaluation of information required for the completion of the task at hand efficiently. He is friendly, good-humored, and always cheerful. Mr. Singh is very much the reason for the company's current standing and good fortune.
---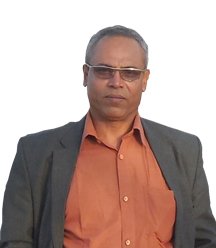 Mr. Mohammad Abdul Mannan is the Chairman and Managing Director of SK Engineering since 2001. He has significant professional experience in administration and has adequate exposure of working at senior levels of a company.
He has played significant roles in developing strategic vision for the business that stems from the organization's strength and uses the company's competitive advantages. He has successfully guided and supported the overall direction and governance of the organization. His personal involvement and commitment to the company has enabled the achievement of the expected standards of performance by the corporation. He has also been intimately involved in the maintenance of standards of performance in terms of customer services, product quality, technological leadership, market share and financial measures. As the company chairman, Mr. Mannan has taken upon himself the reasonability of maintaining public relations and leading the corporation so as to transform it for serving the consumers and attracting investment.
---
Mr. Majid Farzamnia is in-charge of the overall placement activities of SK Engineers. He currently also serves as the Captain of the Iranian Navy. He was appointed by the National Iranian Tanker Company, an Iranian government organization, for this position. Mr. Farzamnia is a master mariner with an engineering degree from Iran.
His significant knowledge in human resources and related developmental work accumulated over several years of experience has enabled him to successfully execute planning and implementation of all HR development program, quality management system, and recruitment and posting of staff and officers. Moreover, he provides leadership for the Board, ensuring that the company works effectively and performs its responsibilities and that all major issues are discussed in a timely manner. He also ensures that good corporate governance practices and procedures are established in the best interests of the company.
---